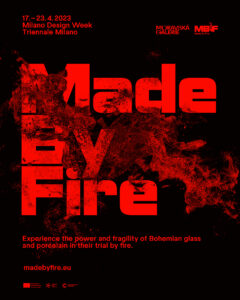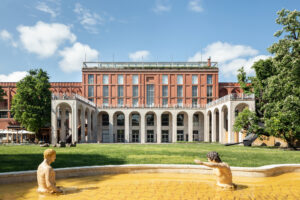 Address: Triennale Milano, Viale Alemagna 6, Milano
Event date: 17-23 April 2023, 11am-9pm, vernissage on 17 April 2023, 11am-6pm.
Web: madebyfire.eu
Instagram: @madebyfire_exhibiton
Experience the strenght and fragility of Czech glass and porcelain in its trial by fire at the world´s foremost design fair.
The Moravian Gallery in Brno presents a unique project showcasing the best of Czech glass, porcelain and ceramics production and their reflections on contemporary social and environmental transformations.